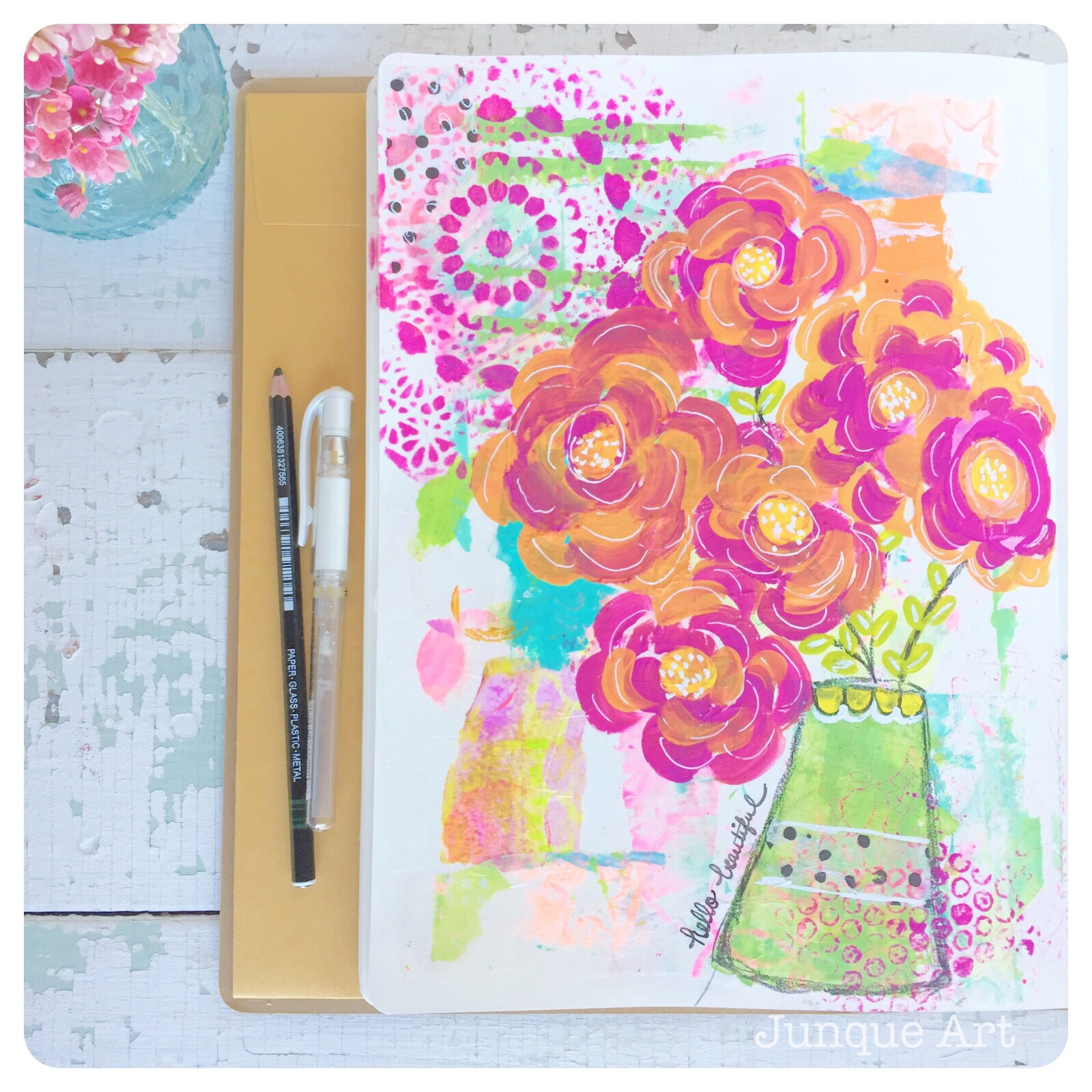 Beauty is definitely in the eye of the beholder. But to me just the act of creating is true beauty no matter what the outcome. Over the last few weeks I have been working on an exciting project (more on that soon). But I have also been making time to work in my art journal.
One of the fun ways I get inspired to work in my art journal is by using the great prompts for the Documented Life Project at Art To The 5th. The super talented ladies over there are so full of inspiration. Any time I need a little push I know I can head over there and get a quick creative push.
These are two recent pages that I've created using the Documented Life Project prompts.
How do you get inspired when you need a little creative push? I'd love to know in the comments.